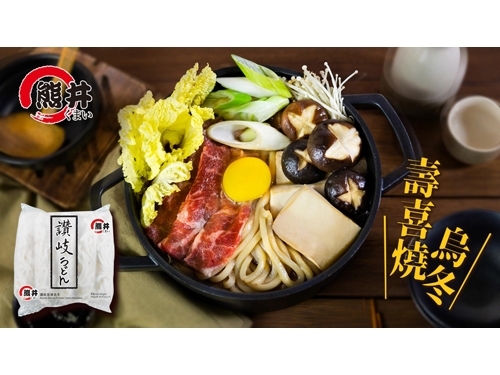 Sukiyaki Udon
Level

Step
In a pot, add Japanese soy sauce, sake, mirin, sugar and 600mL water to boil on medium high heat and set aside.

In a pot, melt beef fat on medium heat. Add onion, leek and sauté until fragrant.

Add Kumai Sanuki Frozen Udon, baby cabbage, shiitake mushrooms, enoki mushrooms, hard tofu, sliced beef, leek and sukiyaki soup. Cover the lid, bring to boil on medium heat.

Add the egg yolk and ready to serve.
Material
Ingredients

Sauce

Kumai Sanuki Frozen Udon 2pcs

Sliced beef, 250g

Leek 1/2pc

Hard tofu 1pc

Shiitake mushrooms 4pc

Enoki mushrooms 1 pack

Onion 1pc

Baby cabbage 1pc

Egg yolk 1 pc




Japanese soy sauce 6 tbsp

Sake 6 tbsp

Mirin 4 tbsp

Sugar 2 tbsp