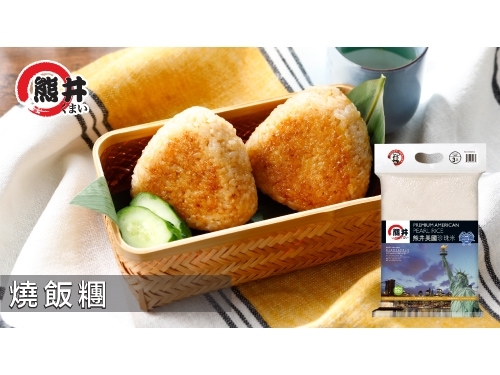 Fried Rice Ball
Level

Step
Rinse 250g of rice and cook in rice cooker with 300ml water.

Mix cooked rice with soy sauce and white sesame seed.

Divide rice into 4 equal portions, wrap in cling film, and knead firmly into rice ball shape.

Heat ½ tablespoon of sesame oil in a frying pan, and sear both sides of rice ball for 2 minutes each.

Mix soy sauce and mirin and simmer with rice ball for about 30 seconds.
Material
Ingredients

Sauce

Kumai American Pearl Rice 250g

Water 300ml

Soy Sauce (for rice) 1 tablespoon

White sesame seeds 2 teaspoons

Sesame Oil ½ teaspoon

Soy Sauce (for sauce) 2 teaspoons

Mirin 2 teaspoons